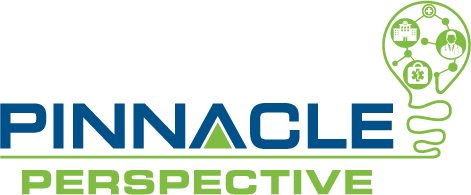 Proposed Rule Summary of Topics and Interesting Points: Physician Fee Schedule 2024
Pinnacle has reviewed the proposed rule changes for CY2024 related to the Medicare Physician Fee schedule.  CMS has also published a fifteen (15) fact-sheet summary.  The condensed overview below was constructed to provide an at-a-glance topic list of the proposed changes awaiting public comment before it is finalized.  We hope this is helpful to allow our colleagues to peruse the list and investigate further any details that may affect their practice.
Medicare Conversion factor: decreased from $33.89 (2023) to $32.75 (2024), representing an across the board decrease in reimbursement of 3.34%.
Supporting & expanding patient access and care integration initiatives:

In support of Access to High Quality Care & Supporting Caregivers, proposed payment when practitioners train and involve caregivers to support patients with certain diseases.
Payment and code changes to report Community Health Integration (CHI), Social Determinants of Health ("SDOH") Risk Assessments, and Principal Illness Navigation (PIN) services by additional auxiliary personnel (community health workers, care navigators and peer support specialist) when provided 'incident to' a billing practitioner.

Additionally, we are proposing to add the SDOH risk assessment to the annual wellness visits as an optional element which will include additional reimbursement.
We are also proposing codes and payments for SDOH risk assessments furnished on the same day as an E/M visit.

These types of services are the first to be covered and support patient navigation of their healthcare access and options. Remember new opportunities for reimbursement create risk, therefore it will be important to understand what is required, compliance with requirements and how it impacts revenue.

Evaluation and Management add on code: HCPCS code G2211 is expected to be available in CY2024 to enhance payments to primary care and longitudinal care of complex patients. It was delayed due to public comment and the expected great impact on other service reimbursement and specialty providers to remain budget neutral, meaning if a provider type gets more money, it results in less 1:1 for other provider types.
Split/Shared Evaluation & Management ("E/M") visit reporting rule delayed until at least CY2025: A hot topic for many physicians nationwide, delayed changing Split/Shared E/Ms reporting from 'substantiative portion' being billed under the physician involved in the visit supported by evidence of their involvement in documentation to solely being the provider spending more time on the visit. As it is common for advanced practice providers ("APP"), such as nurse practitioners and physician assistants, to spend more time on each visit, currently if the physician documents impacting care in a substantiative way, it can be billed by the physician.  Since many medical organizations and physician groups use APPs to make seeing patients more efficient, the APP will typically spend more time which under the change would decrease reimbursement and credit for their work by 15%.  Many strongly oppose this change and has now been delayed from implementation since first seen in the CY2022 final rule.
Telehealth Services: notable changes, extensions and continued flexibility are:

Adding well-being coaching services (temporarily)
Adding SDOH Risk Assessments
Including Occupational, Physical and Speech Therapists and Audiologists as telehealth eligible (temporarily)
Expansion of originating sites to include anywhere in the USA where the beneficiary is at the time of service (temporarily)
Continued payment for RHC and FQHCs services implemented under PHE (temporarily)
Delay to in-person requirement (within 6 months) prior to telehealth mental health services
Continued coverage of Medicare Telehealth Services List through CY2024
Reimburse telehealth at non-facility rates.
Supervision by audio-video interactive telecommunications through CY2024, including some teaching physician services.
Expanding DSMT delivery allowances as telehealth services.
In addition, CMS is seeking public comments that would further extend, or even make permanent, many of the above.
Mental / Behavioral Health:

Adding Marriage & Family Therapists (MFT) and Mental Health Counselors including addiction counselors (MHC) as billing providers starting after the final rule and not before Jan. 1, 2024 (Also, will apply to RHC and FQHCs and have additional leniency in these settings). MFT and MHC will be added to Behavioral Health Integration (BHI) codes in the primary care setting. Health Behavior Assessment and Intervention (HBAI) codes to be billed by Clinical Social Workers (CSW), MHC and MFTs.
Will include new HCPCS code for psychotherapy for crisis services.
Additionally, some of the mental and behavioral health codes may see an increase in value to further foster more resources and better access to its beneficiaries.
Opioid Treatment Programs would see the audio only flexibilities through CY2024 for periodic assessments.

PT/OT (private practice): Some supervision leniency from direct to general supervision is proposed for therapy assistants for certain services. CMS is seeking comments on those changes and the effects of making them permanent.
Dental: CY2024 will expand dental care coverage in limited circumstances- patients with head and neck cancer and -other cancer patients where dental health is impacted due to cancer treatments.
Drugs and Biologicals paid under Part B: Provides for adjustment to both Medicare payment amounts and Beneficiary liable coinsurance and deductibles for medications in certain circumstances. Seeking comments regarding coverage for some self-administered drugs and complex therapeutic for coding/payment consistency purposes.
Clinical lab fee schedule: Limits payment reductions for laboratory testing of not more than 15% from the preceding year.
Preventative Vaccines in home: extending coverage of COVID vaccine and expanding coverage to flu, pneumococcal and hepatitis B vaccines given in the home setting. Payment amount for all four (4) vaccines administrations will be the same and CMS is proposing to limit the additional payment to one payment per home visit.
Medicare Diabetes Prevention Plan: Extending for four (4) years the ability for MDPP suppliers to continue offering their services virtually.
There are additional topics within the CMS fact sheet and in the published proposed rule for CY2024.  For more details on any topic within this article, the links for the official site are offered in the reference and additional resources section below.  We appreciate your feedback.  Our goal was to save our readers time by further condensing some of the most important topics for the professional-fee industry readers.
References and Additional Resources: