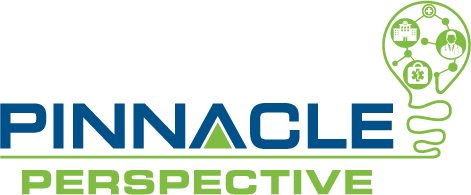 The How, Why, and Who: Capturing Social Determinants of Health (SDoH)
The Centers for Medicare and Medicaid Services (CMS) issued the FY 2023 Final Rule, which required hospitals to report the new Inpatient Quality Reporting (IQR) program to submit two (2) new measures (SDOH-1) and (SDOH-2).  The measures were voluntary in FY 2023; however, are required in FY 2024.
On September 6, 2023, CMS released the Improving the Collection of Social Determinants of Health (SDOH) Data with ICD-10-CM Z-Codes.  The data informatic was very "busy," so Pinnacle is going to break down the information for you!
What Are Z-Codes?
SDoH-related Z-Codes are located within categories Z55-Z65 in the ICD-10-CM diagnosis coding manual.
Used to document SDoH data such as housing and food insecurities, and lack of transportation to and from appointments.
Z-Codes include factors that influence health status or reasons for health services that are not elsewhere classifiable within other category codes (i.e., diseases, injuries, or external causes).
Why Use Z-Codes?
The definition of Social Determinants of Health includes where people live, work, learn, and their age.
They are also important when reviewing quality-of-life outcomes and risks in a patient population.
The World Health Organization estimates that SDoH accounts for 30-55% of all health outcomes.
Collection of SDoH:
Empowers all providers to properly identify and collect health disparities, which now include elements such as care coordination and referrals to other health care providers.
They support quality measures such as STARS® and HEDIS, which are required under the Conditions of Participation (CoPs).
They support planning and social services implementation and provide intervention when required.
Most importantly, they identify and assist in monitoring community, population, and individual patient needs by providing interventions for patient outcomes.
Lastly, the data is utilized for creating new policies for health equity within the entire medical community.
How, When, and Who Can Report?
Social Determinants of Health can be collected prior to, during, or after an encounter with a healthcare professional. Utilization of health risk assessments and screening tools are a must! Please refer to https://www.cms.gov/priorities/innovation/files/worksheets/ahcm-screeningtool.pdf for more information.
Only assign the diagnosis codes when the provider documentation supports that the patient's problem has a risk, which would ultimately affect the patient's outcome and / or health status.
Social workers, community health workers, case managers, nurses, and the patient's self-reporting are all classified as "supporting documentation." Coders can utilize the documentation from the cited sources located within the medical record.
The provider must sign off and incorporate the results into the medical record.
Screening is important at each encounter to understand any circumstances that may have changed within the patient's status.
When and Who Updates Z- Codes?
Z-Codes are updated twice per year (once in October and once in April) following the cadence of updates to ICD-10-CM / and ICD-10-PCS.
The Centers for Disease Control (CDC) provides an ICD-10-CM Browsing Tool (https://icd10cmtool.cdc.gov/?fy=FY2023), which can assist coders and providers with an updated link to all current Z-Codes.
Providers can also provide much needed feedback on the public portal for code development and approval through the ICD-10-CM Coordination and Maintenance Committee.
New Z- Codes are released for FY 2024!
For all discharges effective after 10/1/2023, there will be new Z-codes available for reporting, when documentation supports their assignment. Below, we will discuss each "added" code:

Z55.6- Problems related to health literacy
Z58.8- Other problems related to physical environment
Z58.81- Basic services unavailable in physical environment
Z58.89- Other problems related to physical environment
Z59.10- Inadequate housing, unspecified
Z59.11- Inadequate housing environmental temperature
Z59.12- Inadequate housing utilities
Z59.19- Other inadequate housing
Z62.23- Child in custody of non-parental relative
Z62.24- Child in custody of non-relative guardian
Z62.814- Personal history of child financial abuse
Z62.815- Personal history of intimate partner abuse in childhood
Z62.823- Parent-step child conflict
Z62.83- Non-parental relative or guardian-child conflict
Z62.831- Non-parental relative-child conflict
Z62.832- Non-relative guardian-child conflict
Z62.833- Group home staff-child conflict
Z62.892- Runaway (from current living environment)
At Pinnacle, we understand that documenting, capturing, and assigning Social Determinants of Health can be confusing.  There are numerous changes coming in FY 2024 along with the new mandates of screening tools and assessments that will now have to be documented and included within the medical record.  We are here to assist you in all aspects of Medicare Risk Adjustment and the updates that are included.
Please reach out to Amy Pritchett, Manager of HCC Coding / Audit & Education Services at APritchett@AskPHC.com for more information.