Medical Coding and Compliance Blog
Please sign up for our coding and compliance blog as a great way to stay informed on medical coding and compliance changes that impact the work you do every day. This is also a great place to stay up to date on industry changes, as well as a fantastic training tool and resource where you can learn best practices from highly experienced coders and auditors.
Our authors consist of a talented and diverse team of healthcare professionals who hold a wide range of certifications and deliver revenue cycle solutions for providers, hospitals, health systems, academic medical centers and health plans – making them an exceptional resource for our new blog.
Medical Coding & Compliance Blog Authors:
---
Kelly Loya, CPhT, CPC-I, CHC, CRMA
Associate Partner
Kelly is an Associate Partner and joined Pinnacle Enterprise Risk Consulting Services in 2016, bringing 25 years of administrative, operational and clinical experience in the health care field. With over 12 years serving in a consulting role, Kelly has leveraged her past experience in coding/billing, pharmacy, first responder and nursing studies to provide a solid foundation on which to tackle complex issues for clients.
---
Kristen Taylor, CPC, CHC
Associate Partner
Kristen joined Pinnacle Enterprise Risk Consulting Services as a managing director in 2016, bringing over 20 years of experience in coding, revenue cycle processes and compliance for physician and hospital reimbursement models. Kristen conducts operational assessments, attorney-client privileged investigations for billing and reimbursement anomalies applicable to her expertise, coding reviews and provider/coder education.
---
Arlene Baril, MHA, RHIA, CHC
Director
Arlene has over 35 years of operational, consulting, and technical experience. She specializes in revenue cycle management and HIM operations and has acquired a unique skillset that encompasses systems analysis and design, staff training and development, and software product development.
---
Jodi Nayoski, CPC-I, CCS-P, CHC, CDIP
Director
Jodi has over 20 years of healthcare leadership experience including consulting and management for a wide variety of provider types. This includes implementing large scale compliance plans for physician groups, physician education, compliance auditing, and development of training curriculum. Jodi's coding expertise includes: primary care, urgent care, pediatrics, evaluation and management across all specialties, ICD-9-CM and ICD-10-CM coding.
---
Lori Carlin, CPC, COC, CPCO, CCS
Director, Professional Coding Services
Lori brings over 20 years of healthcare operations and management experience to Pinnacle. Her knowledge and expertise includes revenue cycle management, coding and auditing, edit and denial management, quality assurance, professional staff training, physician education, operations and documentation improvement efforts.
---
Robin Peterson, CPC, CPMA
Manager, Professional Coding Services
Robin has more than 20 years of experience in the healthcare industry, including provider and professional fee coding, internal audit, health information management, revenue cycle operations, regulatory compliance, enterprise risk management and litigation support.
---
---
Amy Crenshaw-Pritchett, CCS, CPC-I, CPMA, CDEO, CASCC, CANPC, CRC, CDEC, CMPM, C-AHI
Senior Consultant
Amy has over 20 years of medical billing and coding experience. Her high-level auditing skills encompass both facility and professional fee services. Specializing in revenue cycle management, inpatient/OP/OBS/ANC/ED and SDS, Amy's broad expertise includes RAC reviews, charge master reviews, inpatient MS-DRG and APR-DRG, outpatient coding assessments and clinical documentation improvement.
---
Angie Paine, CPC, CPC-I, CPMA
Senior Consultant
Angie is an expert with more than 15 years of healthcare experience in the areas of revenue cycle, compliance, medical coding, team leadership and staff training. Her comprehensive understanding and broad knowledge base covers physician, hospice, ambulance, infusion, dialysis and medical facility billing.
---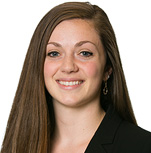 Leah Fuller, CPC, COC
Senior Consultant
Leah is responsible for performing quality audits and reviews for a wide variety of documentation, coding and billing assessments that aid clients in their accuracy and compliance improvement efforts. She is proficient in auditing pain management, primary care procedures, podiatry, urine drug screen laboratory testing and related services.
---
Autumn Hull, CPMA, CPC, CEMC, CCA, CPAR
Supervisor of Professional Audit Services
Autumn is certified professional coder and auditor with over 4 years of experience performing professional coding and audits for insurance carriers and healthcare providers. Specialties include cardiology, oncology, gastroenterology and more. Autumn is skilled in E/M coding, auditing, Epic Systems and Encoder software. She is also a strong research professional working claim edits and denials.
---
Alysia Delozier, CPC
Associate Consultant
Alysia is a certified professional coder with 3 years of experience in advanced family practice coding. She is also experienced in medical administration including spreadsheet and database development and data entry. Alysia is a significant asset to the coding team and has advanced knowledge of electronic medical record and practice management systems.
---
Jessica Sullivan, CPC
Associate Consultant
Jessica is a certified professional coder with 4 years of experience focusing on professional coding, edits and denial resolution. She also performs organizational risk assessments and provides administrative and project management support.  In addition, Jessica supports workflow processes and data analysis, conducts new employee orientation and supports leadership with project tasks and timelines.
---
LeeAnn Fox, CPC
Associate Consultant
LeeAnn is a certified professional coder with more than 6 years of experience across multiple specialties. Her primary focus is cardiology, neurology and emergency medicine within the Pinnacle coding team. Prior to Pinnacle, LeeAnn supported an ENT provider practice as their coder and billing specialist.
---
Mary P. Hurley, CPC
Associate Consultant
Mary is a certified professional coder with a broad background that spans 15 years and includes project management, process improvement and technical support. Her customer relationship skills are excellent and are further complimented by her expertise in professional fee coding, medical claims processing, government and third party payer rules and regulation, denials and appeals preparations.
---
Tracy Stice
Administrative Assistant
Tracy has more than 20 years of experience in business/office management, communications and marketing. As a tremendous resource to the coding team, her skill set includes customer relations, vendor oversight, project management, regulatory compliance, bookkeeping, budgeting, human resources and medical records management.
---
---